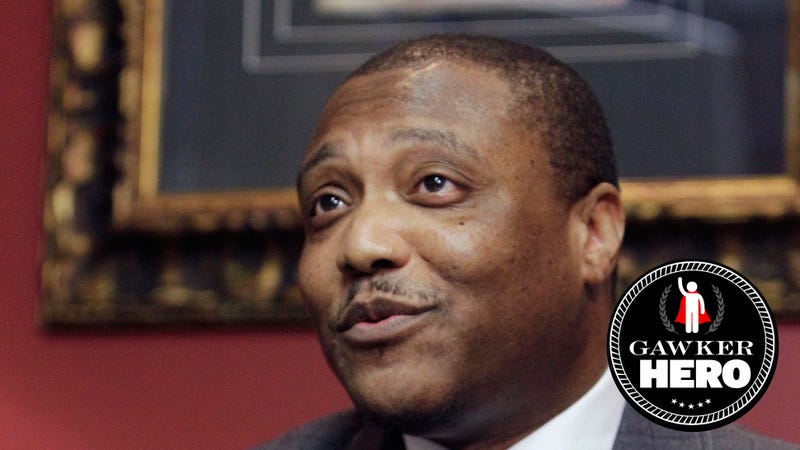 Anthony Graves spent 18 years in prison—and 10 on death row—for a murder he didn't commit. With the help of Nicole Cásarez, a lawyer and journalist, Graves was exonerated in 2010 and eventually received a $1.45 million settlement from the state of Texas.
After buying himself a BMW and rebuilding his mother's home, Graves used his money to start a charity for at-risk children whose parents are imprisoned. That wasn't enough, though, for Graves. He also wanted to thank Cásarez, who spent eight years working to free him.
So earlier this year, knowing she'd never accept money or some other material gift, Graves established a scholarship at the University of Texas Law School.
In October, Graves surprised Cásarez with news of the scholarship at a dinner party he threw—he said it was a going away party for himself. From Pamela Colloff's report of the evening in the Texas Monthly: